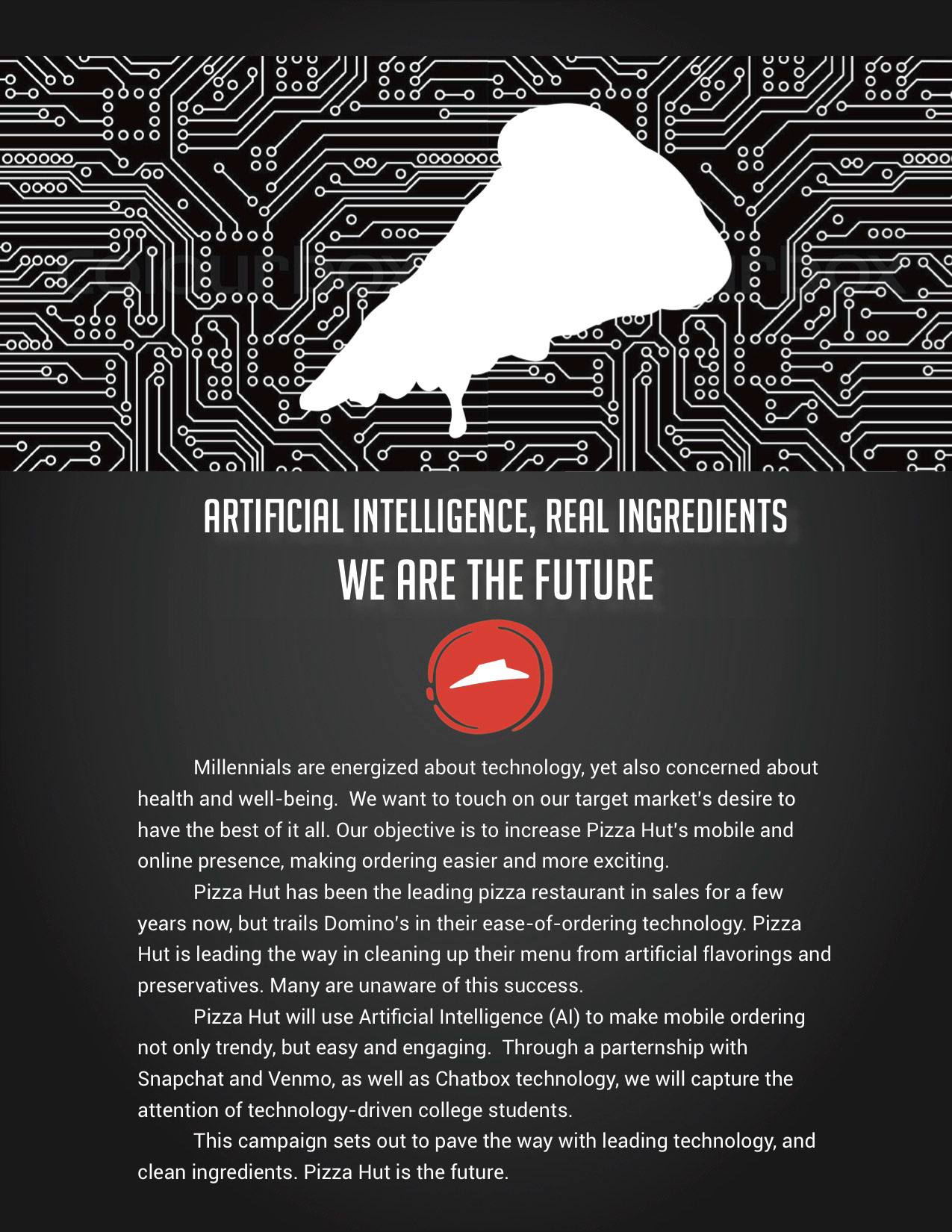 Pizza Hut Advertising Campaign 
Contemporary Advertising Course
My role: Creative Director, Research
Result:  Through market database research and a competitive analysis, my team and I developed strategic insights to launch a new campaign for Pizza Hut.
As the Creative Director, I transformed the research-based insights into a strategic creative direction.  I was responsible for the campaign theme and designs that appealed to our technology-driven, health-conscious millennial target market.  The core idea is to position Pizza Hut as a company of the future, embodied through innovative technology and health-driven, quality ingredients. 
I created the creative brief, campaign book and campaign pitch.