My Role: Marketing Intern
Results

: As an intern for a pre-launch local start-up, I was brought on in March of 2016 to better understand our local audience and California natives.  For data collection, I recruited, organized and facilitated an hour-long focus group.  I also created and distributed a targeted survey to 50 participants.  I developed strategic insights on our target's media consumption, purchasing habits and branding preferences.  
My insights offered rich context to the design of the label and copy – in preparation for their initial product launch. My insights also aided in developing the marketing mix and distribution decisions.
A year later and the start-up is flourishing!  They have recently changed their name from Calivore to Calwise Spirits Co. due to a prior trademark dispute.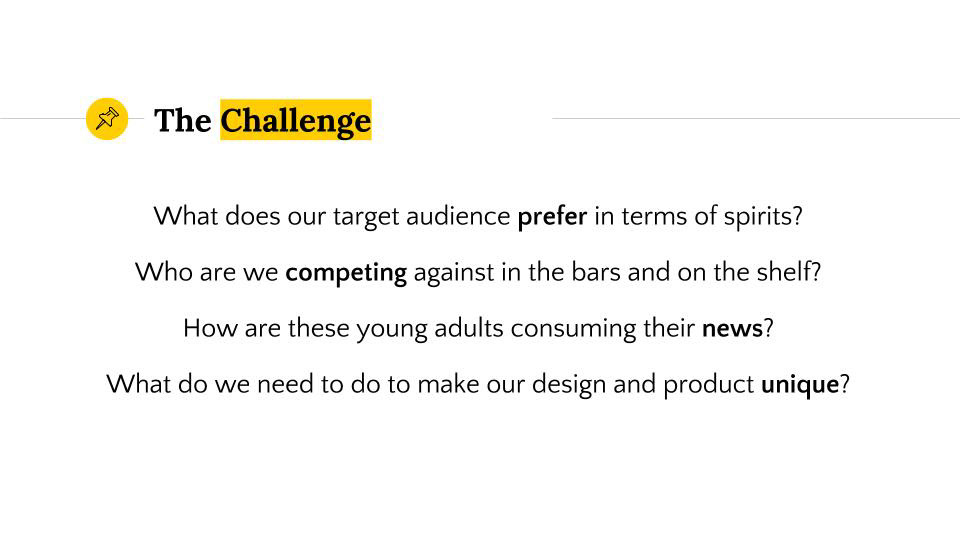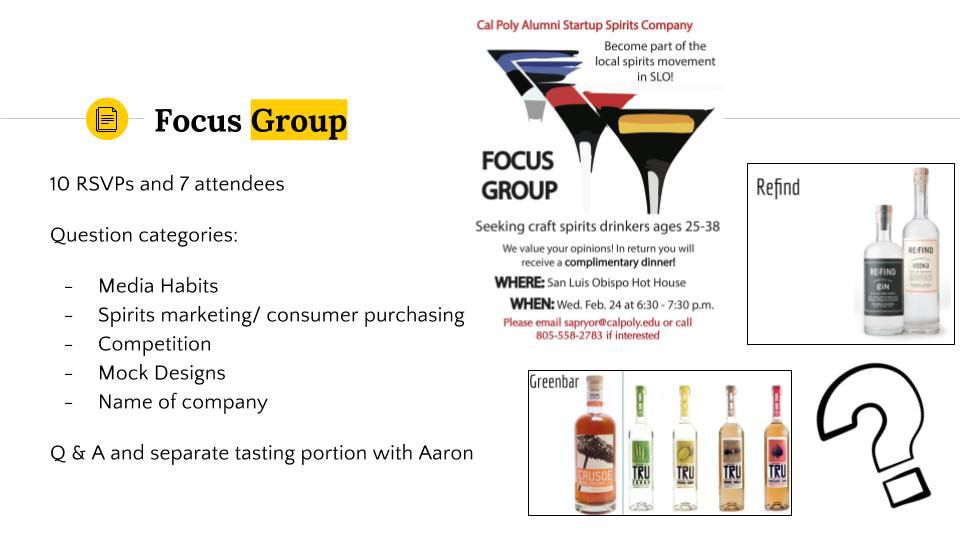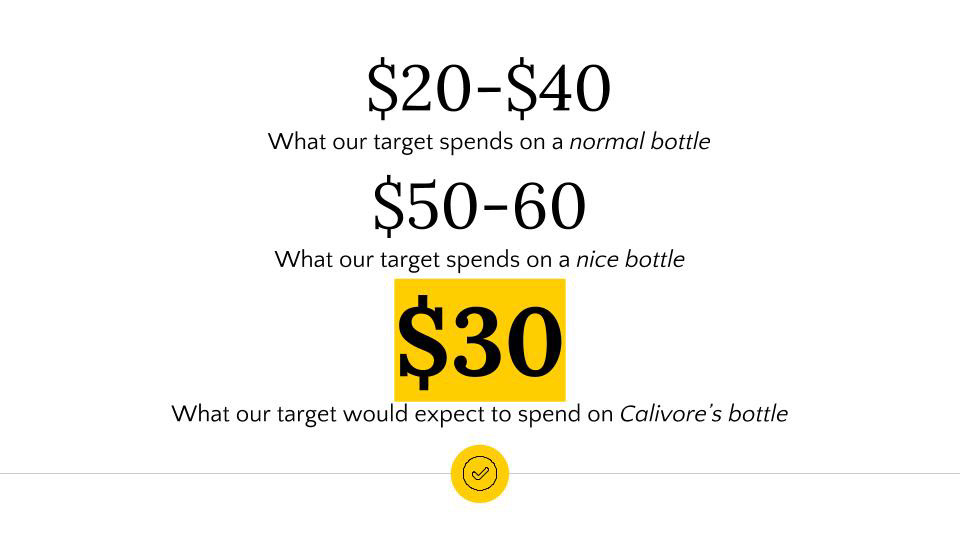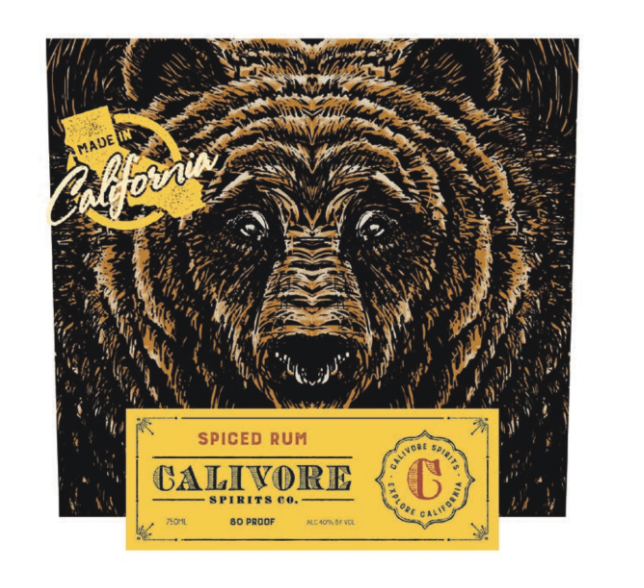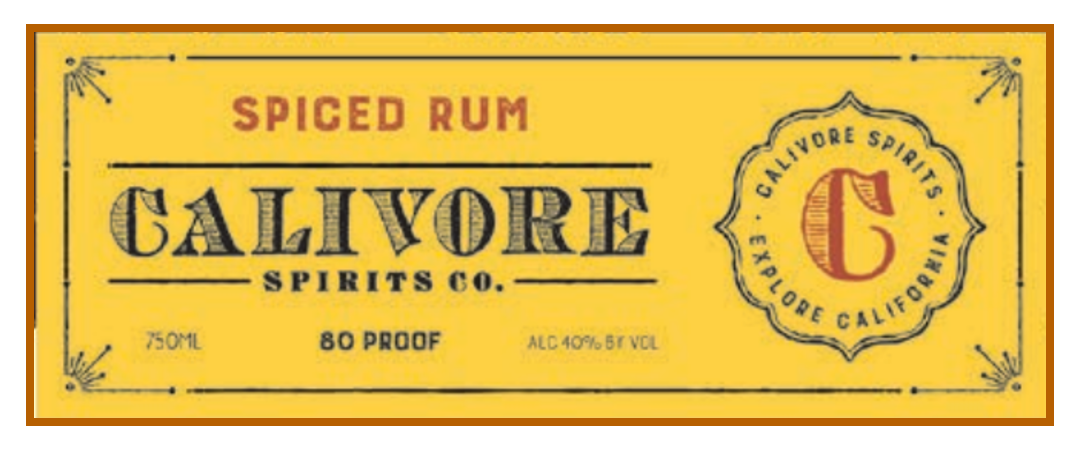 Final label designs belong to Kraftwerk Design Inc.